Director of ECHOES
---
LOVE IS THE HIGHEST ECONOMY
I created the technology in collaboration with Still Moving for an enormous light installation at the Civic Centre in Plymouth, commissioned by Plymouth Culture.
The commission features 17.5-metre-high scrolling text using ultra-high efficiency LED bulbs.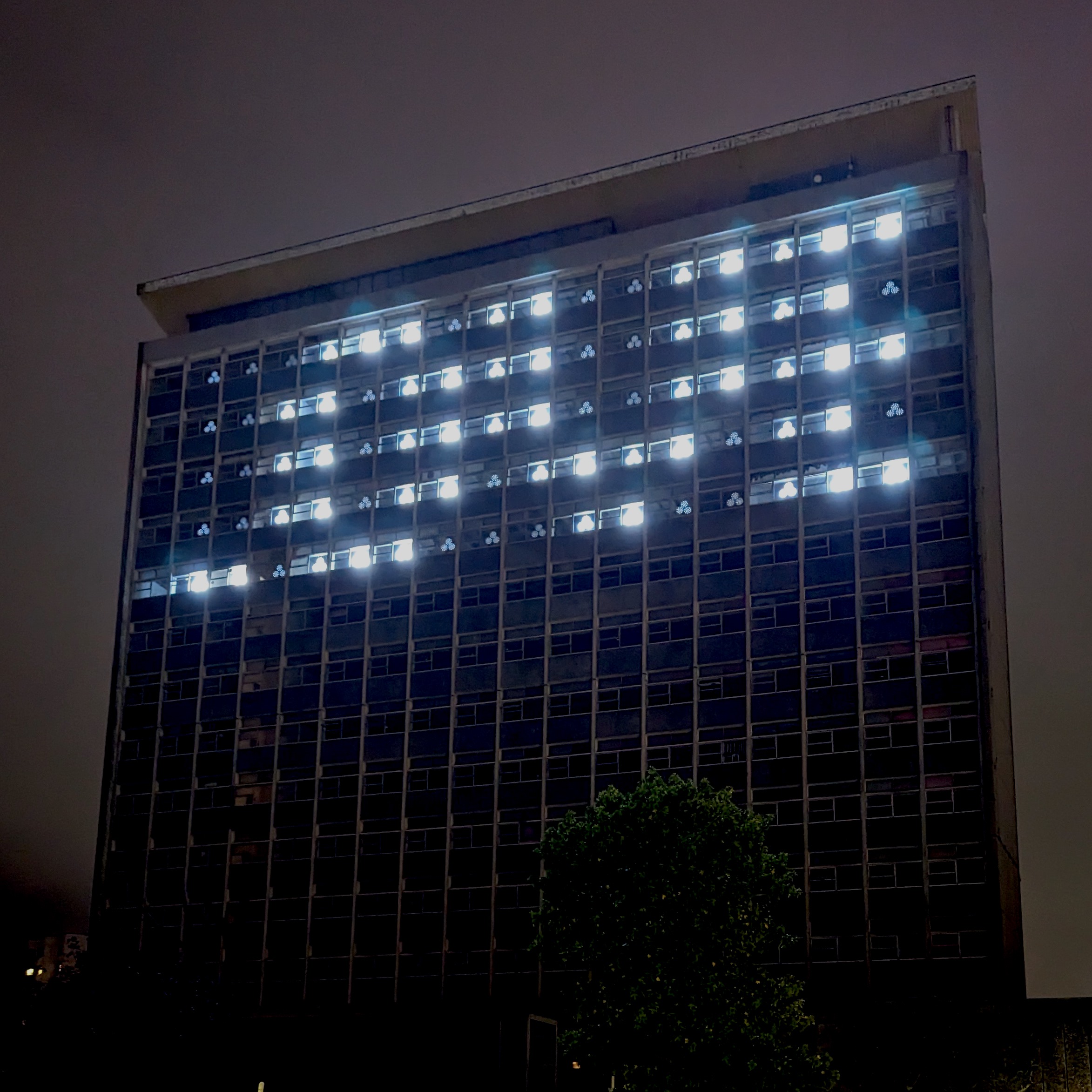 ---
SYMPHONIC GARDEN
I designed and created the technology for an interactive garden in collaboration with the Symphonic Garden team: composer Emmanuel Witzthum, architect Lila Chitayat, and percussionist Itamar Doari.
It features an interactive trampoline, benches, and movement sensors, as well as the time of day and weather sensors.
It was commissioned by NEXT Mannheim and premiered at the BUGA (Bundesgartenschau) 2023.